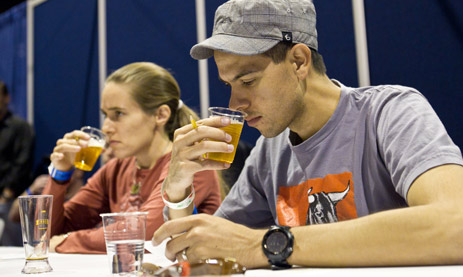 Have you ever wondered how the pros taste and judge beer? Here's your chance to find out. Attendees have the opportunity to judge a beer along with GABF judges in a directed tasting.
Check out the 2013 Event Schedule for all the You Be The Judge details.
Seating is limited to 20 people per session. Each session is 30 minutes. Attendance is first-come, first-serve; swing by the You Be the Judge booth and grab a ticket to reserve your spot for one of the three presentations during each GABF session.