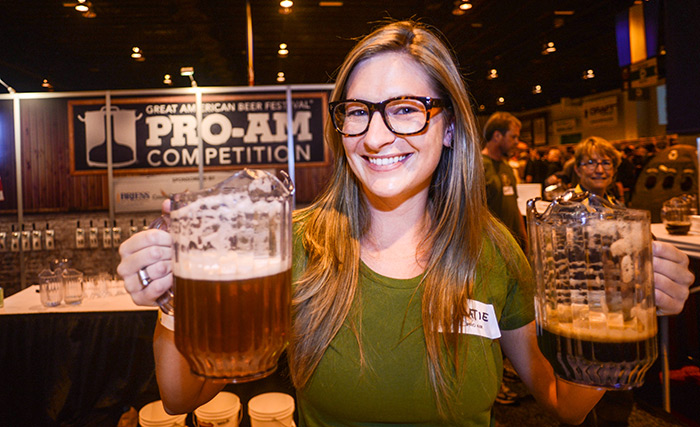 GABF Pro-Am entries are brewed by professional craft brewers based on award-winning homebrew recipes from American Homebrewers Association (AHA) members. Homebrew recipes are scaled up and brewed at a craft brewery for submission into the competition. In 2015, 96 entries will vie for a spot atop the podium.
2014 Pro-Am Winners
Gold: Bonnie Prince Charlie's Scottish 80 Shilling
Brewing Company: Bear Republic Brewing Co.
Brewmaster: Team Bear Republic / Richard Norgrove
AHA Member: Michael Kelly
Silver: Spencer Pale Ale
Brewing Company: Kokopelli Beer Co.
Brewmaster: Kokopelli Brew Crew
AHA Member: Daniel Christensen
Bronze: I Wanna Rauch!
Brewing Company: Springfield Brewing Co.
Brewmaster: Ashton Lewis & Bruce Johnson
AHA member: Keith Wallis