We're officially one week out from the 36th Great American Beer Festival! Our team is very excited for the week ahead and can't wait to see all of you in Denver. Thank you in advance for your participation and sharing your beer with more than 60,000 beer lovers.
Top 10 Things Brewery Participants Should Remember:
1. Badge Pickup: Brewers and booth staff can begin picking up their badges at 10:00 AM on Wednesday, Oct. 4. If possible, head over early and skip the line! To access registration, enter at 14th and Champa (the doors across from Pizza Republica). See the full badge pickup schedule and hall access times.
2. Brewers Gathering: The Brewers Gathering will take place on Wednesday, Oct. 4 from 6:30 – 9:00 PM at the Hard Rock (500 16th St.). Brewers Gathering tickets are printed directly on your badge. You must pick up your badge at the Colorado Convention Center prior to 7:00 PM on Wed., Oct 4 in order to attend.
3. Meet Your Island Captain: Once you've found your booth, be sure to introduce yourself to your island captain. These beer service gurus can help you with anything from getting kegs to your booth, ice deliveries, and draught issues. They're your new best friend!
4. Help Us Recycle with ZeroHero: Each brewery and non-brewery exhibitor is responsible for the initial recovery of recyclables in that space. Please make sure your team is taking the time to separate recycling. Our custodial crew will pick it up from your area or you can utilize the 60+ ZeroHero stations located throughout the hall. Read all the recycling program details.
5. Engage with Your Fans! As part of our mission to educate the consumer about the quality and diversity of beer, the expectation is that breweries will have at least one brewery representative present in their booth at all times during the public sessions.
6. 1-ounce Pours and Wristbands: We ask that you pay attention to the one-ounce pour rule (there's a pour line conveniently marked on all tasting glasses). Also, please do not serve attendees in hot pink wristbands that read "NO BEER SERVICE" as they are an indicator of a designated driver.
7. Awards Ceremony – New Location! The GABF Awards Ceremony will take place in the Mile High Ballroom at 10:00 AM on Saturday, Oct. 7.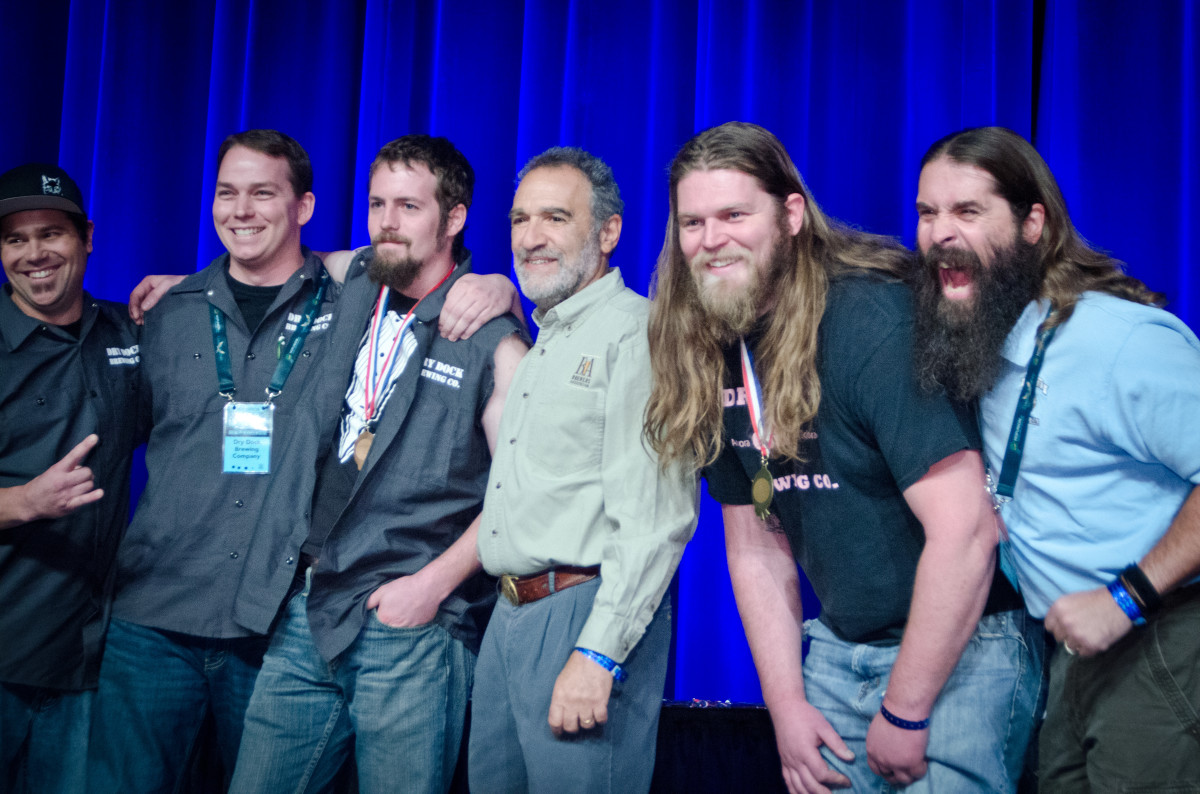 8. Awards Ceremony – Live Streaming: Thanks to The Brewing Network, the GABF Awards Ceremony will be broadcast live from the convention center. Make sure your team back at the brewery has the link to watch!
9. Download the Free My GABF App! The free My GABF app is the fastest way to find your way around the hall. You can search by brewery or beer and take tours of the hall based on your taste, track the breweries you visit and the beers you enjoy. Available for Apple and Android devices.
10. Have a Blast! Remember to use the hashtags #GABF and #hoppyplace on social media.