Badge Pickup & Set-up Time
A valid photo ID is required for badge pickup. Only the main contact for each brewery may pick up multiple badges.
| | |
| --- | --- |
| Wednesday, October 9 | 12:00pm – 6:00pm |
| Thursday, October 10 | 9:30am – 10:00pm |
| Friday, October 11 | 12:30pm – 10:00pm |
| Saturday, October 12 | 9:30am – 8:00pm* |
*please note that Brewers Check in will close at 8pm on Saturday night. If credentials have not been picked up by this point, they will be unavailable on Saturday night after 8pm.
Brewery Booth Setup: Brewers may begin entering the hall to set up their booths at 1:30pm on Thursday, October 10.
Entrance: Doors at 14th & Champa
Wednesday Night Brewers Gathering
Tickets are required for entry. If you are attending, you should have already requested these tickets during brewery registration.
Tickets may only be picked up at Brewers Registration at the Colorado Convention Center on Wednesday, October 9, between 12:00pm – 6:00pm.
If you are unable to pick up your tickets by this time on Wednesday, please notify Event Manager, Chris Williams, no later than Monday, September 30th.
No one will be admitted without a ticket. Badges do not grant admission.
Awards Ceremony Location Change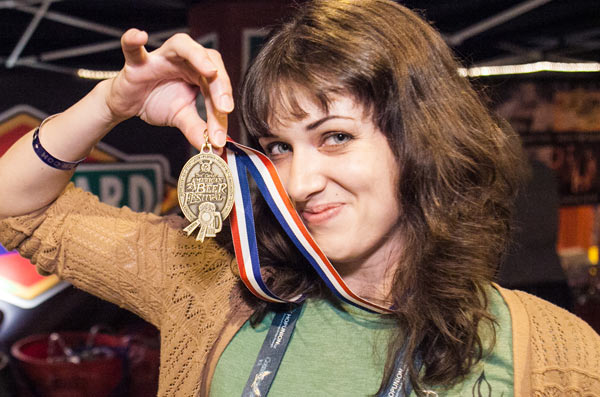 The awards ceremony takes place on Saturday, October 12 at 10:30 am. The ceremony has moved to the Mile High Ballroom, located on the first floor of the Colorado Convention Center. The ballroom seats 5,000 and attendance is open to all badged brewery representatives, media, sponsors and staff. The timing change was well received in 2012 and allows brewery representatives to be back at their booth within the first hour of the Saturday afternoon members' session, addressing the wishes of many members who attend the festival on Saturday.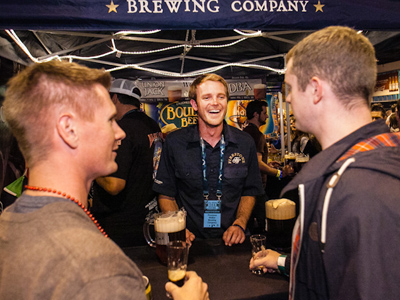 Review Festival Participation Guidelines
We hear more and more from attendees how disappointed are when they can't speak with you about your beer. Please plan to have a brewery representative at your booth each session to talk to these passionate fans about your beers.
Please share these Festival Participation Guidelines with your staff to review before attending the festival.
Export Presentation and Reception
The Export Development Program invites you to attend a brief presentation of the program's European activities from the Brewers Association's Craft Beer Ambassador, Andreas Fält. BA's COO Bob Pease will also introduce the program's new EDP Quality Control Brochure. The format for this year's program includes a reception following the presentations to allow more time for networking and socializing.
Friday October 11th
2:00 pm – 4:00 pm
Brewers Studio Pavilion