PAIRED unites independent craft breweries and acclaimed chefs from across the country to celebrate the intricacies and possibilities of pairing beer and food.
×
Justin Carlisle
Justin Carlisle grew up on a small beef farm in rural Wisconsin, and food has always played a large part of his life. In October of 2013, Carlisle opened Ardent, which was named one of the 15 best new restaurants by Condé Nast Traveler and best restaurant in Wisconsin by Business Insider. He was named semifinalist for Best New Restaurant by the James Beard Foundation. He was a James Beard Award nominee for Best Chef Midwest for 2015 and 2016, and has been nominated again in 2018. Plate Magazine named him one of the top 30 chefs to watch in 2016.
×
Sean Clark
A native of Colorado's western slope, Sean Clark joined Steamworks Brewing Company in 1995 as part of the original crew and since that time has become a driving visionary behind the brewpub and its success. He later became the driving creative force behind El Moro Spirits & Tavern, a modern American restaurant with an emphasis on hand-crafted food and beverages located just blocks away from Steamworks in historic downtown Durango. He continues today as the executive chef and managing member of both Steamworks Brewing and El Moro Spirits & Tavern. When not in the kitchen he most enjoys spending his time exploring the wild expanses of the southwest with his wife and two young girls.
×
John Cox
A graduate of the New England Culinary Institute in Montpelier, Vermont, John Cox has appeared on "Beat Bobby Flay" on Food Network and participated in multiple epicurean events, including the Pebble Beach Food & Wine Festival, Taste of Yosemite, Santa Barbara Wine Auction, Slow Food Nation in Denver, Eggfest and the Los Angeles Food & Wine Festival. He is also a regular contributor to culinary projects with the Big Green Egg and Edible magazines. In 2016, John and The Bear and Star team won coveted awards at the San Angelo Champion Cook-Off for their Texan/California spin on barbecued chicken and brisket. Cox's work has been favorably reviewed in multiple publications that include San Francisco Chronicle and Food & Wine magazine.
×
Brad Daniels
Brad Daniels started his culinary career as a prep cook and bar back in Philadelphia on summer break from the University of Albany, NY. He soon enrolled in the Culinary Institute of America in Hyde Park and graduated in 2011, receiving the Chefs' Selected Highest Achievement Award. Daniels has trained in many renowned and diverse establishments, including Del Posto, NYC; A&B Marina, Key West; Birdsall House, Peekskill , NY; Osteria & the Vetri Family, Philadelphia. Daniels currently resides in Boulder, Colorado, where he is the executive chef at Black Belly Market.
×
Edward Delling-Williams
Edward Delling-Williams is an English chef living in Paris. He is the owner of Le Grand Bain restaurant and Le Petit Grain bakery both situated in the east of Paris in Belleville. His culinary career began at age 13, cooking in his village pub in the South West of England. He then moved to London, where he worked for Fergus Henderson at St Johns. Williams subsequently moved to Paris to work as the head chef of Au Passage in the 11 arrondissement of Paris, a post he held for four years. It was here that he met his future business partner, Edouard Lax.
×
Gavin Fine
A leading restaurateur of the Rocky Mountain region, Gavin Fine is the owner of Fine Dining Restaurant Group in Jackson Hole, Wyoming. After graduating from Cornell University's Hotel and Restaurant Management School, Gavin began his journey into a successful restaurant career with a move to the Tetons. He started his career working in the kitchen of the Snake River Grill with chef Roger Freedman, after which time he and Roger opened Rendezvous Bistro. Years later, the pair opened Bistro Catering, followed by several restaurants and related businesses. Fine Dining Restaurant Group now includes Rendezvous Bistro, Bistro Catering, Il Villaggio Osteria, The Kitchen, Bin22, Bodega, Cream + Sugar artisan ice cream and Bovine + Swine craft sausages.
×
Michael Friedman
After graduating at the top of his class at the Culinary Institute of America, Michael Friedman began working for Jose Andres at ‪Zaytinya, in Washington, D.C. Drawing upon his culinary experiences traveling through Italy, Greece, Turkey and northern Africa, Friedman opened up the Red Hen in 2014, offering seasonal, Italian-influenced dishes interpreted with Midatlantic ingredients. In 2016 he opened All-Purpose Shaw, serving antipasti, classic Italian American dishes and deck oven-fired pizzas in the heart of downtown D.C. As a New Jersey native, All Purpose became a love letter to Friedman's youth. Shortly after its opening, All-Purpose was named D.C.'s top restaurant by the Washington Post. In 2017, Friedman was recognized as a James Beard Award semifinalist.
×
Tony Galzin
Chicago native Tony Galzin worked as pastry assistant at Michelin-starred Naha, and as sous chef at Michelin-Bib Gourmand winning Perennial. Galzin later served as pastry chef for four-time James Beard Award-nominated chef Michael Kornick at mk, where he met his wife and business partner, Caroline. Following their move to Nashville in 2013, Tony and Caroline opened Fifty First Kitchen & Bar, earning best new restaurant from the Nashville Scene, and Eater Nashville chef of the year. In 2016, the two opened Nicky's Coal Fired, a neighborhood restaurant focusing on seasonal Italian antipasti, pasta and pizzas. They garnered best new restaurant from the Nashville Scene, as well as notable mentions in Food & Wine, Bon Appetit and Conde Nast Traveler, to name a few.
×
Sheila Lucero
Sheila Lucero joined the opening crew of Jax Fish House in Denver and rose through the ranks to become chef de cuisine in 2002. In 2009, she became the executive chef of Jax Fish House, and has since helped open additional locations in Fort Collins, Glendale, and Kansas City. Under her guidance, Jax has partnered with the Monterey Bay Aquarium's Seafood Watch and the James Beard Foundation's Smart Catch to share important news in the ever changing world within our oceans. Sheila also serves on their Blue Ribbon Task Force, working with other chefs from around the country to protect our global fish stocks. In June 2017, she was invited to Washington, D.C., to meet with members of Congress and lobby for several key environmental policies that are up for renewal.
×
Kyle Mendenhall
Kyle Mendenhall is chef/partner at Arcana Restaurant, which serves locally sourced Colorado ingredients prepared using traditional techniques of the American Southeast. A former classical musician turned chef, he now works to define Colorado cuisine built on heritage, relationships and preservation. Kyle has worked closely with the Brewers Association consulting on craft beer and food related events, the non-profit Conscious Alliance and several outdoor related publications and businesses. He loves hiking and foraging in Colorado with his wife and two growing boys.
×
Nathan Miller
Pastry Chef turned Chocolate Maker, Nathan Miller has thoughtfully crafted each piece of the Nathan Miller Chocolate line from bean to bar. Miller works with sustainable, responsible, + nearly 100% organic ingredients to craft unique flavor profiles. A Culinary Institute of America alumni, Nathan especially enjoys collaborating with brewers and makers to craft bespoke pairing menus.
×
Josh Niernberg
Josh Niernberg began his restaurant career in 1994, cooking for some of Denver's most notable restauranteurs and chefs. Josh met his wife and business partner, Jodi, in 2005 and in 2007 the couple moved to her hometown of Grand Junction, Colorado, and opened Bin 707 Foodbar with the ethos of "local first, Colorado second and domestic last." In 2017, the couple opened their second and third restaurants Tacoparty and Dinnerparty. Like their original Bin 707 Foodbar, these restaurants showcase a unique sense of place intended to promote Colorado's Grand Valley. Josh's focus in menu creation and sourcing are driven by the mission to both explore and continue to define regional and Colorado Cuisine.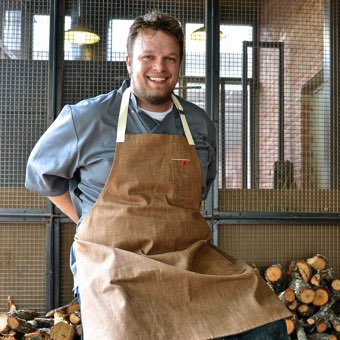 ×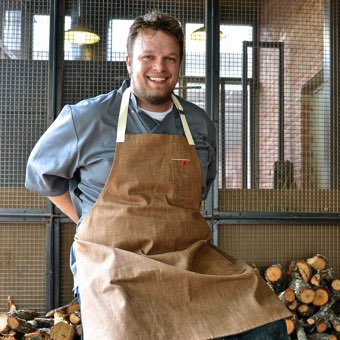 Tim Rattray
Tim Rattray, a native San Antonian, has worked in renowned restaurants across the nation, including Le Cirque, Rick Bayless' Xoco, Salt & Time, Kocurek Family Artisanal Charcuterie and Tyson Cole's Uchiko. In 2012, Rattray opened the Granary 'Cue & Brew in San Antonio. Since then, the Granary has made its mark by bridging the gap between traditional Central Texas pit-style barbecue and inventive, chef-driven cuisine. Rattray's creativity, commitment to excellence, and use of humanely raised meats has added a fresh take to the Texas barbecue scene. The Granary has twice been named one of Texas Monthly's top 50 barbecue joints in Texas, has been called "the future of barbecue" by Esquire and one of the "changing faces of Texas barbecue" by Food & Wine.
×
Paul C. Reilly
Paul C. Reilly is the co-owner/executive chef of Denver's beast + bottle, which serves local, farm-focused food, and Coperta, a rustic Southern Italian-inspired restaurant. Both beast + bottle and Coperta were named to 5280 Magazine's Top 25 Restaurants list in 2017. Drawing from his upbringing in New York's Hudson Valley, Reilly is committed to sourcing only the highest quality ingredients. In 2012, he won the prestigious Jean-Louis Palladin Professional Work/Study Grant to study responsible seafood practices up and down the coast of Maine. Reilly is an alumnus of the James Beard Foundation's Chefs Boot Camp and currently serves as a board member for Boulder County Farmers Markets.
×
Christopher Schmidt
Christopher Schmidt and his wife, Janelle, brought more than 20 years of high-end restaurant experience to bear when they opened The Craftsman in Edwards, Colorado, a restaurant that seeks to honor but not imitate the classics. The result is a counter-service experience that balances artisan expertise with everyday approachability, centered around a menu that takes risks in reimagining the greats. Think BLTs built with smoked pork belly. Tempura-fried squash blossoms stuffed with pimento cheese and accented with sweet pepper jelly. An ever-changing cast of craft beers showcasing the best of Colorado and beyond. A menu that evolves with the seasons. A communal vibe, an open kitchen, and a welcoming space that feels like home. As long as the world keeps turning, Schmidt says, the Craftsman will keep spinning the classics.
×
Alex Seidel
Wisconsin native Alex Seidel began his culinary career as sous chef at Racine's Main Street Bistro. He moved to Denver in 2002 and became executive chef at restaurateur Frank Bonanno's fine-dining flagship, Mizuna. Seidel left Mizuna to launch his own restaurant, Fruition, which opened its doors in 2007. Zagat rated Fruition the number one restaurant in Colorado, an honor it has held every year since opening. Food & Wine magazine named Seidel a Best New Chef in 2010. In 2018, he was named James Beard Foundation's "Best Chef Southwest." When not cooking at Fruition, Seidel tends to his 10-acre farm in Larkspur, CO. The ricotta from Fruition Farms Creamery won a first place award from the American Cheese Society in 2011.
×
Benjamin Smart
Benjamin Smart's culinary career started at The American Restaurant under James Beard Award-winning chef Celina Tio. After returning home to Iowa with his young family in 2013, Smart helped to open Big Grove Brewery in Solon. On the heels of this success, he partnered with the owners to open up Pullman Bar & Diner in Iowa City, which quickly won best new restaurant in the area. Pullman also received national media attention, including a feature on ABC's "Good Morning America." He later opened Big Grove Brewery & Taproom and St. Burch Tavern, both located in Iowa City. In 2017, Plate Magazine named Smart as one of 30 chefs to watch in the country. He currently lives in Iowa City with his wife and two young children.
×
B.J. Smith
B.J. Smith, a "Top Chef" season 14 contestant, brings more than two decades of culinary experience to his role as owner and executive chef of Smokehouse Tavern and Kim Jong Smokehouse in Portland, Oregon, and Smokehouse Provisions, in Vancouver, Washington. After graduating from Western Culinary Institute, Smith worked in Le Bernardin, and Gotham Bar and Grill in New York City; Citrus in Los Angeles; and Paley's Place, Veritable Quandary and Olea Restaurant in Portland, Oregon. Smith conceived Smokehouse in 2010 as a way to apply all he had learned in his fine dining cooking career. His first location, Smokehouse 21, located in Northwest Portland, debuted in November of 2011, followed by Smokehouse Tavern in 2015, Vancouver's Smokehouse Provisions in 2016 and Kim Jong Smokehouse in 2016.
×
Russ Stippich
Russell Stippich moved to Colorado from Wyoming in 2010 and began working at Frasca Food and Wine. After two and a half years working under Brian Lockwood, Jared Sipple and Lachlan Mackinnon-Patterson, Stippich moved to Denver to open Acorn and work with chef Steve Redzikowski. Russell is constantly introducing new ideas, ingredients, and techniques that improve the dining culture of Denver, and Colorado as a whole.
×
Sam Talbot
Sam Talbot is a chef, author, philanthropist and television personality based in Brooklyn, NY. Diagnosed at a young age with Type 1 Diabetes, Talbot lives every hour with a deep understanding of the impact of food on life and life on food. Talbot is the founding executive chef of the Surf Lodge in Montauk, NY, and during his time there it became a nationally acclaimed culinary destination. He has gone on to work on many additional endeavors all while championing his philanthropic causes and publishing his first book, The Sweet Life: Diabetes without Boundaries (Rodale). He was a semi-finalist on season two of Bravo's Top Chef and was voted "fan favorite" and subsequently named one of People Magazine's "Sexiest Men Alive" in 2012.
×
John Tesar
Executive chef and partner John Tesar takes a classically trained chef's approach to steakhouse cuisine at Knife Dallas, a destination for inhouse dry-aged steaks. Prior to opening Knife, Tesar enjoyed a lengthy career in fine dining. With classical French training from Paris's La Varenne Ecole de Cuisine, Tesar worked at Westhampton's Club Pierre for six years until ultimately purchasing it. He furthered his craft throughout the 1990s at iconic New York restaurants including 13 Barrow Street, 44 & Hell's Kitchen, Vine and Supper Club—where he worked alongside Anthony Bourdain. Tesar is a four-time James Beard "Best Southwest Chef" semifinalist, two-time contestant on Bravo's "Top Chef" and winner of Food Network's "Extreme Chef."
×
Adam Vero
Food has always been a focal point in Adam Vero's life. Growing up in upstate New York, he had access to beautiful local produce right outside the back door. Vero's passion for food led him to move across the country to Denver and attend Johnson and Wales University. After graduating, he worked at Z Cuisine, where he was able to explore true farm-to-table food and really learn the beauty of fresh, local ingredients. Vero moved on to work for Chef Troy Guard at his flagship restaurant TAG. Over the next six years, Adam's career moved from line cook to sous chef and onward, helping to open several very successful restaurants including Guard and Grace, and Mister Tuna.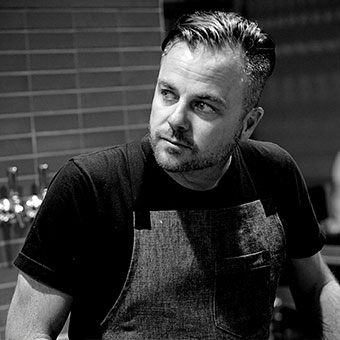 ×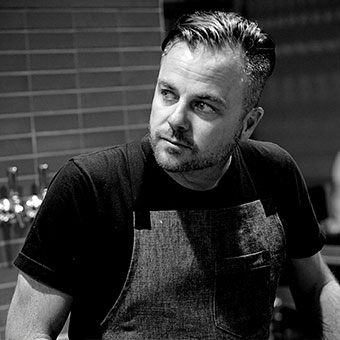 Kelly Whitaker
In January 2010, Kelly Whitaker opened his first restaurant, Basta, in Boulder. Basta has since received numerous accolades, including being named number two on 5280 magazine's "Best Restaurants" list in 2016 and top 25 in 2018. In 2014 and 2016 Kelly was named the Chef of the Year by Eater Denver and received the Heart of the Collaborative award from Chefs Collaborative. In 2015 he was named 5280's Best Chef and in 2016 Basta came in second on 5280 magazine's Best 25 Restaurant list. Most recently, he was named the 2017 StarChefs Colorado Rising Stars Community Chef of the Year and received the San Pelligrino Game Changer award for his forward thinking processes.
×
Ian Wortham
Ian Wortham joined Frasca Food and Wine as a line chef in the spring of 2012 and worked his way up to chef de cuisine in 2015. After many trips to Italy, he brings a deep understanding of Italian culture and cuisine to the menu of Tavernetta in his current role as executive chef.