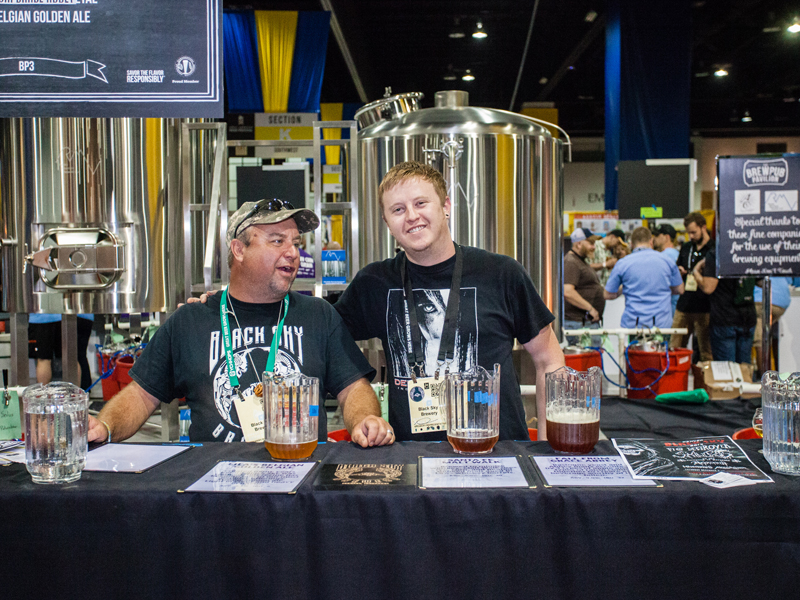 A Taste of Your Local Watering Hole
Have you visited your local brewpub lately? It should be pretty easy to find one—more than 35 percent of the more than 4,500 U.S. breweries are considered brewpubs! To celebrate this growing tradition of locally brewed beers enjoyed straight from the source, the Great American Beer Festival features a Brewpub Pavilion located in the central area of the festival hall, featuring 24 breweries representing all regions of the country. Drop by and have a taste!
Brewpub Pavilion Menu
Enjoy a variety of delicious finger foods that pair perfectly with our selected Brewpub Breweries: stuffed pretzels, buffalo wings, antipasto, mini Philly cheesesteaks and Asian pork wings!
Stay tuned for 2017 participating Brewpub Breweries.
2016 Brewpub Pavilion Breweries
| | |
| --- | --- |
| Band of Bohemia | Chicago, IL |
| Black Hammer Brewing | San Francisco, CA |
| Blue Spruce Brewing | Centennial, CO |
| Desert Barn Brewery | Hesperia, CA |
| El Rancho Brewing | Evergreen, CO |
| Evil Czech Brewery | Mishawaka, IN |
| Flyers Restaurant and Brewery | Oak Harbor, WA |
| Grand Rounds Brewing Company | Rochester, MN |
| Kokopelli Beer Co | Westminster, CO |
| The Labrewatory | Portland, OR |
| McClellan's Brewing Company | Fort Collins, CO |
| Minneapolis Town Hall Brewery | Minneapolis, MN |
| Northwoods Brewpub and Grill | Eau Claire, WI |
| Ohio Brewing Company | Paducah, KY |
| Paducah Beer Werks | Chattanooga, TN |
| Pagosa Brewing & Grill | Pagosa Springs, CO |
| Rants & Raves Brewery | Moscow, ID |
| South Austin Brewery | Austin, TX |
| State Brewing Co. | Gardena, CA |
| Sterling Pig Brewery | Media, PA |
| Studio Brew | Bristol, VA |
| The Tap Beer Company | Bloomington, IN |
| Vernal Brewing Company | Vernal, UT |
| Whitestone Brewery | Cedar Park, TX |